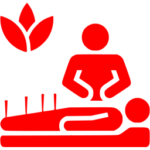 The use of complementary and alternative medicines is increasing in patients with chronic diseases. This study reports complementary and alternative medicine use frequency and factors that contribute to its use.
First, the details
Five hundred people participated by completing a 2-part questionnaire (including demographic form and researcher-created questionnaire)
And, the results
Findings showed that 75% of people used at least one CAM.
Most of users consumed medicinal plants (69.4%).
The most common reason of using a CAM was common cold (32.9%). The highest satisfaction belonged to massage (3%). CAM use was 3.22 times higher in people with academic educations compared with illiterate people.
The bottom line.
Not much different than in years past: it is necessary to train specialists in this field in order to offer such treatments in a safe manner. And, of course, more research is needed, according to the researchers.