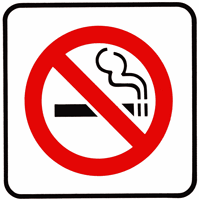 There are lots of benefits for those who stop smoking. I don't want to get into that again. Rather, let's look at the likelihood that if someone stops smoking, one year later they will still be a nonsmoker. Also, let's review the impact of smoking cessation programs.
More than four in five smokers say they want to quit, according to the American Heart Association. And each year about 1.3 million smokers do quit. One year later, 20% to 40% are still smoke free.
Hmm, at the low end (20%) you might have to stop smoking 5 times before you are successful for one year. At the high end (40%), two to three times.
Different programs define success differently, usually in a way that places their offering in the best light. Don't hate them for it. They have to make a living too. More importantly, recognize that quit smoking programs, like other programs that treat addictions, often have a fairly low success rate. This doesn't mean they're not worthwhile or that you should be discouraged. It does mean that it will take effort — possibly more than once — to stop smoking for a prolonged duration, or even for life.
One approach. Try to stop on your own. If that doesn't work, look for help. The Journal of the American Medical Association reports that among smokers who had attempted cessation within the previous 10 years (the '80s), 47.5% of persons who tried to quit on their own were successful, whereas only 23.6% of persons who used cessation programs succeeded.
OK, in case you need a list of reasons to stop, here are the social and personal benefits of smoking cessation. Here are the health-related benefits.
8/3/06 18:31 JR