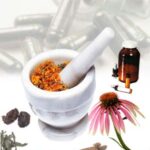 Researchers in Brussels, Belgium, tell us, "Homeopathic therapies are routinely used for the management of skin diseases. However, there is a lack of evidence-based data on their effectiveness."
So, they reviewed the available evidence.
Here's, what they found.
Few studies have investigated homeopathic treatments for cutaneous diseases.
Overall, of the 12 studies with interpretable results, 9 indicated no positive effects of homoeopathy.
The 3 studies showing a positive effect were of low methodological quality.
The bottom line?
The authors concluded, "We did not find sufficient evidence from these studies that homeopathy is clearly efficacious for any single dermatological condition."
And yet, there's a textbook dedicated to the treatment of dermatological diseases using homeopathy.
6/16/11 22:26 JR