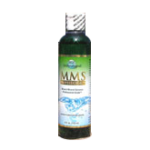 The FDA has warned consumers not to use Miracle Mineral Solution, an oral liquid solution also known as "Miracle Mineral Supplement" or "MMS."
Believe it or not, this product, when used as directed, produces industrial bleach that can cause serious harm to health, including causing nausea, vomiting, diarrhea, and symptoms of severe dehydration.
MMS claims to treat multiple unrelated diseases, including HIV, hepatitis, the H1N1 flu virus, common colds, acne, cancer, and other conditions. The FDA isn't aware of any research that MMS is effective in treating any of these conditions.
The bottom line?
Consumers who have MMS should stop using it immediately and throw it away.
The FDA advises consumers who have experienced any negative side effects from MMS to consult a healthcare professional as soon as possible.
Healthcare professionals and patients are encouraged to report adverse events or side effects related to the use of this product to the FDA's MedWatch Safety Information and Adverse Event Reporting.
Similar warnings have been issues in the UK and Canada.
9/24/10 20:37 JR